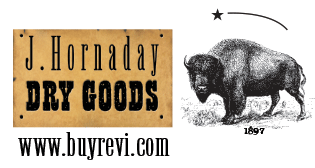 Your cart is currently empty
Cowboy Shirt Frontier Gingham
Price:
0.00
$44.50
$39.99
New Frontier Gingham Pattern COOLER COWBOY SHIRT.
To view all patterns, click the PHOTOS TAB.
The Story of Gingham
Gingham plaid was a very popular woven fabric pattern in 19th Century. It was popular with men and women alike! You could see it in dress and work apparel worn by Civil War Generals ( CSA General A.P. Hill was famous for his "battle shirt"), homesteaders, laborers, shop keepers, bar tenders, gamblers, "Nare do wells" and of course Cowboys. It was everywhere on the Frontier in the 1800's.
J . Hornaday recreates the pattern in a check size that is prevalent in old tin type pictures of everyday life back then.
So change up your look a bit with this new offer from us. We know you will enjoy it.
Allow three weeks for delivery. This will be a stock item for 2016 , but we are offering it now on a limited basis.
Just received my Navy Blue Frontier Gingham Shirt....the color is sooo intense, LOVE IT! Thank You, Sixstring Jimmy! Now I will look forward to the 'Purple'!
I have been waiting for the 'Gingham' pattern for a while.....and I have not been disappointed! WOW!!! And in 'Pink' too! Ya ht it outta tha Park, Jimmy...Thank You! Thanks for the kind words. Glad you approve. Sixstring Jimmy