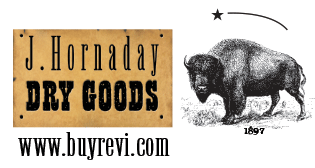 Your cart is currently empty
Custom Print Canvas Shell Bag
Our Best Selling Canvas Shell Bag holds your spend rounds and is custom printed.
Hangs or stands up on it's own! Easily accepts brass.
This premium canvas bag is trimmed in leather, has brass buckles and is lined with denim to hide dirt. Holds about 500 used brass. Will hold 8 stages worth of brass and hulls. Large enough to easily off load spent shells direct from a revolver.
Custom printing is available for any Alias, SASS# and message. We will print in black unless otherwise specified.
Quantity discounts available for clubs, groups and events. Call us 1-877-289-7384.
Made of 100% Waterproof 600 Denier Polyester Duck Canvas outer., Heavy Cotton Denim lining, Top Grain Leather and Brass Buckles. Made in NC, USA Allow 4 weeks for delivery. The Cooler Cowboy Shirt by J. Hornaday Dry Goods Cowboy Action Shooting Clothing and Accessories.
Bought one and it is nice, printing looks great, holds lots of brass, but I disappointed because description says Canvas, but it is not. It is a synthetic material. Note from J. Hornaday "Canvas" is a general term in the Textile Industry. It does not necessarily indicate the fiber content. It generally denotes the construction of the fabric, which is a heavy woven. We will make the description more specific. Please also note that this fabric is waterproof coated on the back side that is not visible. Thanks for your comments.
Ordered one of the bags at last years State match and use it every week to hold my empty brass. Still looks as nice as when I bought it. Very well made and graphic printing looks great.