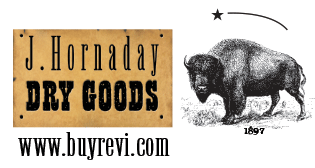 Your cart is currently empty
Deposit for Custom Shirt Order/ Art Fee
PLEASE FILL OUT THE FIELDS ABOVE IF POSSIBLE.


Fee Includes:
2 Shirt Concept Designs and 2 Edit Revisions.
Final art is completed when Order Deposit is placed.
• Art Fee of $100 for Custom Shirts from Revi and j. Hornaday Dry Goods. This is Non Refundable.
• Fit Samples will be sent after Payment is made.
• Customer Acknowledges thast their Concept Art Design may be used by Revi their promotional materials and comunications.
We will contact you after receipt of payment through this Shopping Cart.

We may be contacted:
1-336-218-0896 9-5 M-F
General Order Info, Scheduling and Payments sales@reviwear.com

Submit art files to this address-------> art@reviwear.com info@reviwear.com



Currently there are no reviews for this product. Share your opinion with others, be the first to write a review.