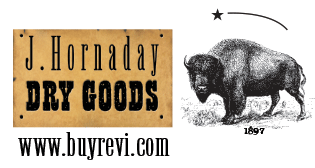 Your cart is currently empty
Cowboy Shirt Saloon Stripe
SKU:
JHHSS
Pattern:
Striped
Click Photos Tab above to view color options. Available in five different color combinations with a vertical stripe pattern, white collar and four button placket. Performance poly fabric is high-wicking, super breathable and doesn't retain odors. J. Hornaday Cooler Cowboy Henleys are 100% Made in the USA.
When ordering, if you don't have an e-mail address, just type "None" in the e-mail field.
Size Chart:
The Cooler Cowboy Shirt by J. Hornaday Dry Goods Cowboy Action Shooting Clothing and Accessories.
XS - 34-36 "" Chest.
S - 36-38 "" Chest.
M - 40-42 "" Chest.
L - 44-46 "" Chest.
XL - 48-50 "" Chest.
2XL - 52-54 "" Chest.
3XL - 56-58 "" Chest.
4XL - 60-62 "" Chest.
Great customer service and the shirts are excellent. We just had a cowboy shoot in 90 degree weather and I've never been more comfortable in my cowboy garb in that type of weather!