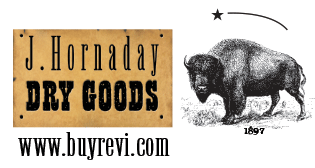 Your cart is currently empty
Gun Floss Cleaning Strips
Use it creatively! Black powder and Smokeless
1/4 lb Bag could last forever!
Like a bore snake and patch in one.
Gun Floss is more effective than traditional patches for cleaning bore and flossing around hard to get to gun parts like triggers and hammers.
What we learned from our testers:
Features: • Uses Less Solvent • Stays put on rod/ jag better • Lint Free • Slicker and easier than cotton patches • Works going in and out of bore with both strokes • Versatile-Cut to desired length for various needs. Proven Effective for .22-45-70 calibers and up to 10 gauge shotguns.
Washable/Reusable or simply throw the mess away!
Note from Sixstring Jimmy:
I have been using the Gunfloss strips for some time now with great results. These are made from extra fabric from our shirt manufacturing waste. I have had so much success cleaning my cowboy and buffalo guns, I thought others might benefit , as well. I offered a beta test out to a lot of local shooters to try the floss. They all found creative uses for it and gave us favorable comments. Smokeless and Black Powder shooters all agreed that it was a must have product. I think that Gun Floss bridges the gap between patches and snakes with less cost and mess too. Six String Jimmy
One bag will last a long time and service many different guns.
The Cooler Cowboy Shirt by J. Hornaday Dry Goods Cowboy Action Shooting Clothing and Accessories.
Currently there are no reviews for this product. Share your opinion with others, be the first to write a review.