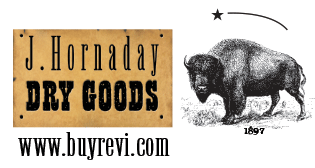 Your cart is currently empty
Black OTC Cooler Cowboy Socks 2 pr/ Pack
Sorry but we are currently out of stock and will be making more. Thanks for your patience.


This Is No Ordinary Boot Sock.
Over The Calf-New and Improved version of our original white sock. Now with Copper Mine yarns too!
This sock was designed from the ground up to give more comfort and better shooting performance to Cowboy Action Shooters. It combines the best of wicking and padding for all day comfort in your boots!
• Lighter/Longer "Stay Up Top" is breathable and snug- Never Falls down.
The Cooler Cowboy Shirt by J. Hornaday Dry Goods Cowboy Action Shooting Clothing and Accessories.
• Ultra Padded Foot- Filled with CoolMax pile wicks and pads your feet.
• Strategic Air vents are placed throughout the sock to allow breathability.
Comes 2 to a pack. Size 9-11 (6-12 shoe size) and 10-13 ( shoe size 6-12)82% Coolmax for wicking, 16% Nylon for strength and 2%Lycra for fit. MADE in NC USA
Note from Sixstring Jimmy
This is the first bootsock I have worn that I can remove my boots after a days shoot without a boot tree. They don't stick because they are dryer.
Try 'em , I think you'll like 'em.
My husband loves these socks, but every time I try to buy more they are out of stock! What's the deal? We are currently replenishing stock. In before Christmas we hope. JM 11.30.23
I originally bought them a few years back just for SASSin'. Today they are my "go to" sock for everything, even church.